Strong Women 2018
May we be them. May we know them. May we care for them.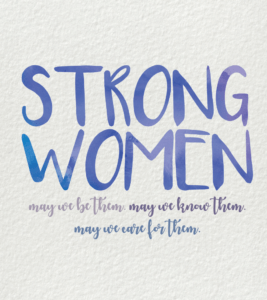 From March 1  to March 8, 2018 we were excited to share the stories of strong women at Luther Manor, including Marty, Pat, Cindy, Nikie, Hope, Ellen, and Marge. Read them below!
Read Their Stories
Click on the + to the left of each woman's name to expand and contract their story.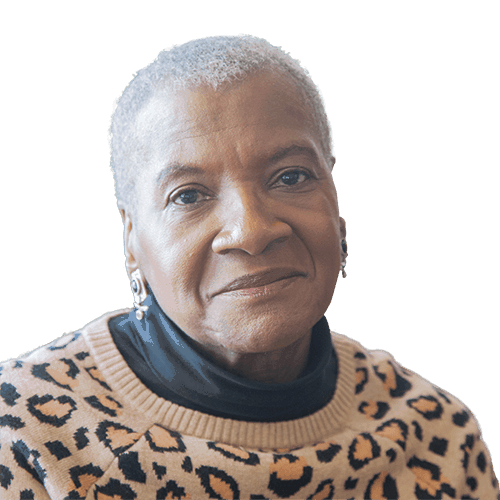 Strong. That is the word that best describes Luther Manor volunteer Ellen Bartuski. A two-time cancer survivor and single mother of five adult children and an involved grandmother to 10 who lovingly call her Nanny, she grew up in a family of 13 children. Even though she wasn't the oldest, she was the leader – something of which her daughter has taken note, proudly referring to Ellen as strong.
After her husband died, Ellen was lonely. Twenty-five years of passing Luther Manor on her way to work at the Hyatt in downtown Milwaukee, Ellen wondered about life behind our 92nd Street address. She found out when an immediate need for volunteers was available in the [email protected] Manor, our Adult Day Services program. "I fell in love with the seniors in adult day," Ellen recalled. Volunteering eased their shared loneliness.
Since she started volunteering at Luther Manor, her daughter has noticed a growing humbleness in Ellen. There is now a quiet strength about her that comes from helping others. It comes subtlety in a way that only a strong woman like Ellen can carry as she goes about her business of being there for others.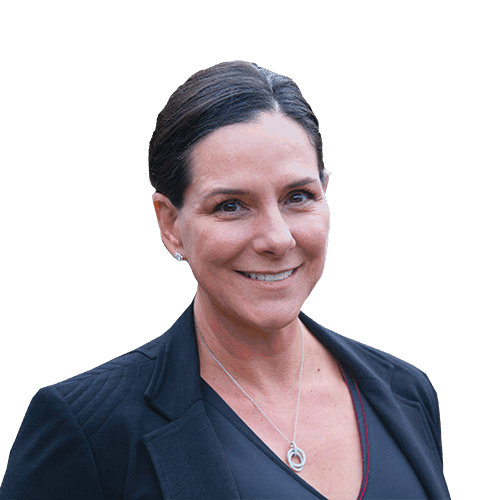 Purposeful. Living a life of purpose and good intent is important to Luther Manor President and CEO Stephanie Chedid. Having first worked with Luther Manor as an investment advisor, she saw a remarkable future that could continue in light of the evolving health care market and changing resident needs. "I was passionate about helping achieve this future and carrying on a long-standing history of care and compassion for residents, their families and staff," she shared.
When Stephanie arrived at Luther Manor, she brought more than impressive professional experience. She brought herself and began weaving Luther Manor's story into her own. Married to an entrepreneur, she and her husband provide each other with strength and courage, fostering in their two children hard work, resilience and the constant of change. Family brings Stephanie her greatest joy, along with the small things of everyday life. In a smile from a resident, a hug from a staff member or a beautiful sunrise and even newly fallen snow she finds something to be thankful for each day. "Living a life of gratitude helps me find joy," she said.
It is no surprise that the President and CEO of one of Wisconsin's largest life plan communities draws strength from her grandmother.  "My grandmother is a person in my life who showed me how to be strong," said Stephanie. Lessons of resiliency from the woman who raised seven children – mostly as a single mother – while working as a nurse remain with Stephanie. So much so that in her office, on the wall opposite her desk, hangs a picture of her grandmother.
Stephanie passes that picture each day on her way to be with the people she wants standing next to her on good days and bad: the Luther Manor staff who bring their skills and share freely their care and compassion, and every donor and volunteer who believes that bringing abundance to the lives of those we touch honors God and his immense glory.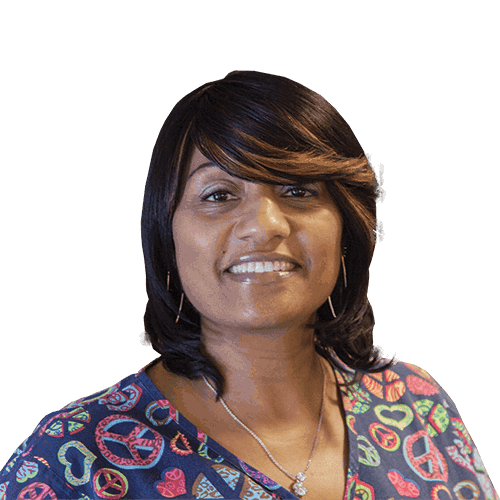 When Nikie Green talks about the strong women in her life, she includes her mom, her mother-in-law and the residents of Luther Manor's Terrace for whom she cares as a CNA. "I really enjoy my job," she says. "I love what I do."
A strong woman in her own right, Nikie is a mother of two sons and a grandmother who joined Luther Manor 16 years ago. Understanding that residents make the world go 'round here, she finds inspiration in helping residents live independently as long as possible. She finds meaning in her work by seeing the world from their perspective whenever possible. "Until you put yourself in the story, it doesn't mean anything," she says.
With the best word to describe her as loving, Nikie's strength has no edge. Those fortunate enough to encounter her – whether for one minute or a lifetime – are the beneficiary of her commitment to helping others. A commitment based in faith. Nikie finds joy in her family; and when facing hardship, she counts her blessings. Watching the strong women that surround her walk out their faith keeps her strong as she walks hers.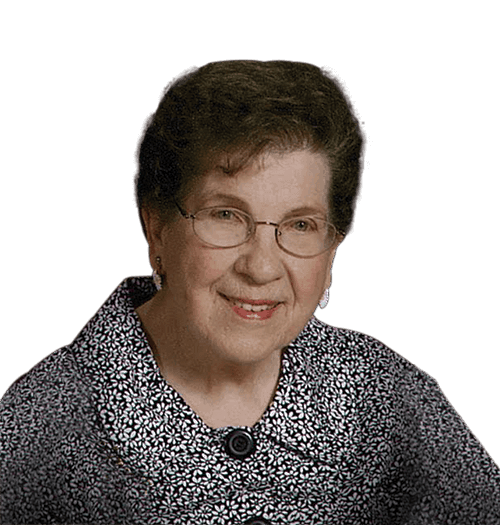 Marge Jothen is a survivor. Of two world wars – the first as an infant and the second as an Army Nurse in the South Pacific theater. Of the Great Depression. And of stage four breast cancer since 1984.
But one can hardly sum up Marge Jothen with one word. She is also happy, thankful and grateful. Preparing to celebrate her 99th birthday this month, Marge is active in her church, as a resident and volunteer at Luther Manor, and with family and friends. A dedicated genealogist, she finds joy in her Swedish heritage and in music. If you visit her apartment, you will notice the beautiful hymns playing in the background and the piano whose bench is topped by a bright yellow needle pointed seat – a gift from Marge's sister, Norma. A former member of the Bel Canto chorus, Marge continues to share her gift of music by singing in the choir and playing piano for services and events at Luther Manor.
The oldest of three, Marge was raised by a strong woman in her mother, who had a great example of strength in her mother, Marge's grandmother. While Marge only knew her grandmother for five years, she grew to know her through memories of trips to visit her and the beautiful letters she wrote. They were in Swedish, so Marge translated them. In the process, she felt both strong women live on in the words. Efterlevande.
To be living so fully at 99 years obliges both heaven and earth…which is why on good days and bad, Marge wants God beside her. And because throughout her life she has been blessed to have at least one close friend – always someone different – on whom she could lean, she'd like one of them with her, too. Because no one, not even the strongest of survivors, need ever stand alone.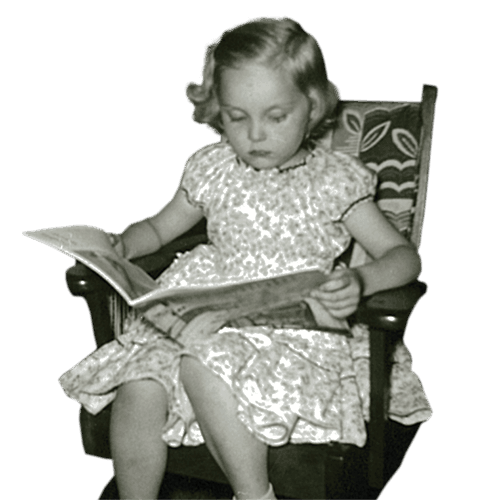 Dr. Hope Olson's curriculum vitae is pages long in order to capture the accomplishments of the strong woman whose name centers the top. Embedded among the degrees, academic and professional positions, research, publications and editorial work are the women from whom Hope drew strength throughout her impressive career.
Early in her tenure at the University of Alberta Library, Hope saw that classification in libraries and in other contexts for women's studies was not adequate. In response, she built a body of work – and reputation as a pioneer and prominent figure in cataloging – of achievement in women and gender studies librarianship and information studies that places her among a small group of scholars and activists using gendered approaches to Library and Information Science. She did so while also in the role of wife, mother, friend and mentor.
While much of who Hope is comes from her professional accomplishments, in conversation about her career Hope speaks with incredible affection and respect for the women she has met and kept close along the way. Sheila, Dean Emerita of the Library School at the University of Alberta who she first met through the Academic Women's Association more than 30 years ago was an early mentor; and an international student of hers with whom she has built and maintains a friendship keeps Hope connected with the next generation of strong women poised to lead – by her example – the field she has impacted so greatly.
Hope identifies her mother as an important source of her strength throughout. Perhaps because she knew early on that her daughter needed to learn, and books would be from where she drew her knowledge and joy, Hope smiles at a memory – captured in a picture – of her as a young girl sitting on the kitchen floor engrossed in a book. For Hope, that favorite picture, worth at least one thousand words, says it all with a click of the shutter by the first strong woman in her life.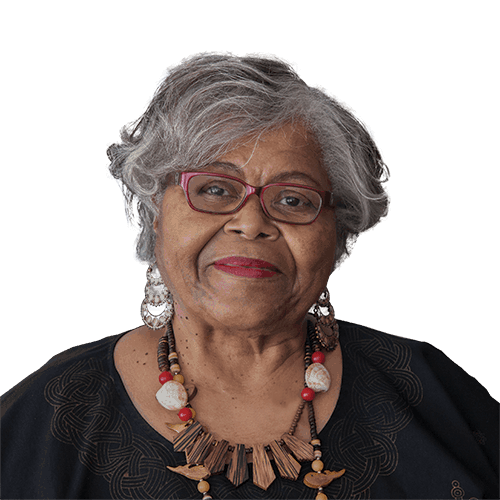 The word that best describes Pat Paskal is compassionate. The consummate caregiver, she learned how to be a force for others through the example set by the women who raised her – her grandmother and mother. Growing up in public housing, she felt rich because she "came up from love." And plenty of it, she says.
Her mother was one of 11 children, raised by a mom whose education was received through life lessons. Pat's mother was the youngest in her family and the first and only of her siblings to graduate from college. Pat speaks with pride of her mother's work as a newspaper reporter and advocate for others. A lesson from her mother continues to inspire her today: If you see someone who needs help, don't wait for them to ask for it. Do something and you will be blessed.
After earning her degree in Criminal Justice from the University of Wisconsin – Milwaukee, Pat carried that lesson to a career in social service. A longtime employee of the Milwaukee Housing Authority, Pat became a Public Housing Manager. The difference she made in the lives of others remains evident today as people she helped long ago still thank her. "You saved my life," a man named Easter told Pat upon her seeing him in a hospital recently.
Pat's own life has not been without hardship, especially difficult losses of friends and loved ones. Knowing the Lord keeps his promises carries her through. With her faith clear and as blessings and hardship abound, Pat said that in good times and bad, she would want her pastor, the late Reverend Dr. Sandy Johnson, standing beside her. He was always available when needed, and loved everybody. Much like Pat – our own strong woman who holds him in the highest regard.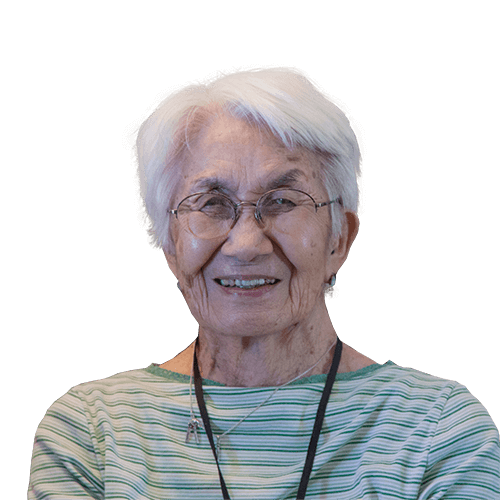 With five sisters and five aunts, Machico Suyama came of age surrounded by strong women. Nicknamed Marty by one of her sisters because it rhymed with smarty, she had earned a bright future with scholarships to three colleges. While waiting to hear from a fourth – the University of California at Berkley – Marty's life changed forever. During World War II, she and her family were forced from their 200-acre fruit farm near San Francisco to live in Japanese internment camps. Marty was sent to a camp in Arizona.
Despite difficult circumstances, including letting go of her dream to attend college, Marty persevered. After the war, at the urging of her brother, Marty moved to Milwaukee where she met her husband, Tom, at Westminster Presbyterian Church. Together, they built a life that includes two sons, three grandchildren and three great-grandchildren. Later this year, Marty and Tom will celebrate their 67th wedding anniversary.
In her suite at Luther Manor, Marty is surrounded by pictures of her family, treasures reflecting her Japanese heritage and displays of patriotism honoring her husband's service in WWII following his internment in a camp in Idaho. When asked what word best describes her, Marty laughed and spoke instead with pride about her husband, sons and grandchildren. Especially of her granddaughters who are college graduates and successful young professionals.
There in her home, amidst pictures and mementos of the people most important to her, Marty's strength is apparent. Amplified by the joy she finds in the accomplishments of those she loves, Marty's word emerges: family. How fortunate for Luther Manor to be a part.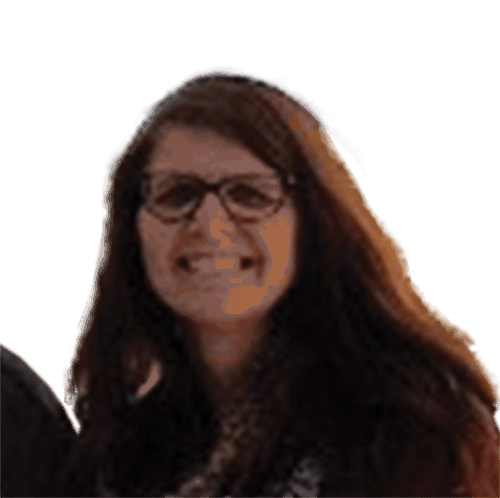 Spend time with Cindy Weiland Wehrley, and you know you are with a strong woman. One might expect that calm and confident demeanor to say it all, but there is more.
An independent accounting consultant and mother of three, Cindy first became acquainted with Luther Manor as the leader of a group of strong women-in-the-making – her daughter Lydia's Girl Scout troop. Each month, with Cindy's help, the six high schoolers presented programs to Courtyards Assisted Living residents on subjects ranging from scrapbooking to life through the decades. Through their questions, the residents revealed their own stories, building strength in the young volunteers through the perspective they provided. Over time, month after month, one strong woman became a group of strong women finding joy in giving back, and setting an example for a group of young men to follow.
Today, inspired by his mother and sister, Cindy's son Ben carries on the tradition she and Lydia started. Each month, he and his friends volunteer at Luther Manor, building their own strength through the experiences and perspective shared by residents, and enriching Luther Manor along the way.