Hospice Care
Comfort and support at the end of life's journey
At Luther Manor, we've been caring for people for nearly 60 years. Our hospice care continues that mission, lending strength, hope and compassion when you and your family need it most. Grounded in faith, we're here to help you make whatever time remains as peaceful and meaningful as possible.
It's not only our mission; it's our higher calling. As a nonprofit, Luther Manor Hospice cares for and supports all people regardless of age, nationality, culture, religious affiliation or immigration status. We serve anyone who needs us, even if they cannot pay. If you or someone you love is facing a serious illness, please call us.
To learn more or request hospice services, contact us today at (414) 847-3041 or
[email protected].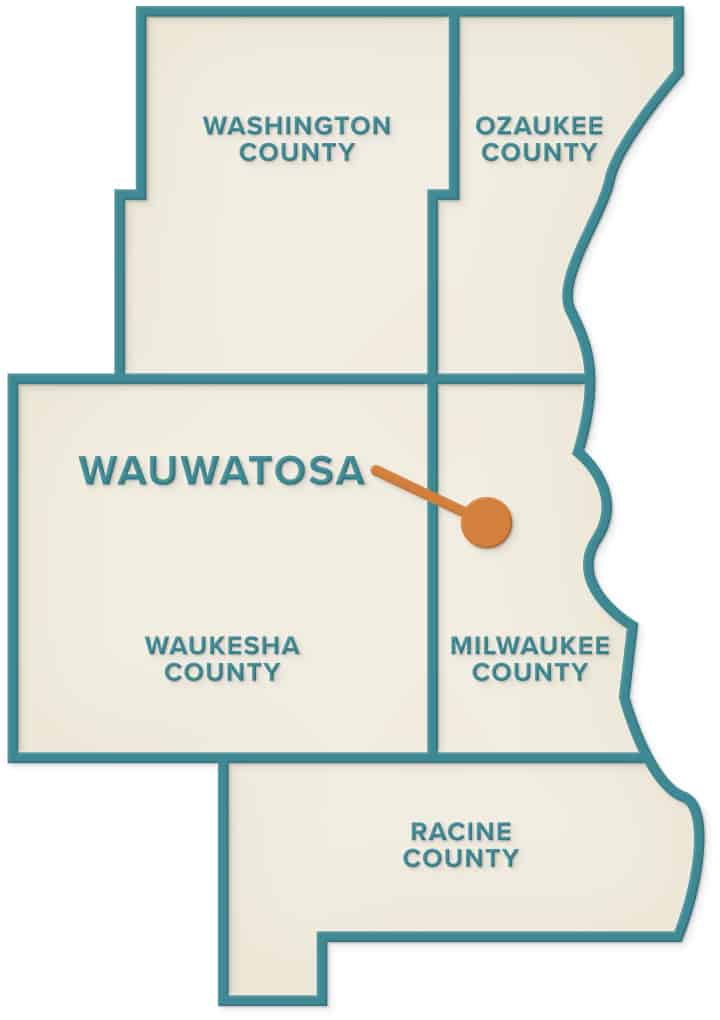 We come to you wherever you are, whenever you need us.
As a community-based health care agency, Luther Manor Hospice provides care and services wherever you are — in your home, assisted living residence, skilled nursing center or hospital. We serve in Milwaukee, Ozaukee,
Washington, Racine and Waukesha counties.
Support for Families
Visiting Patients
---
If your loved one lives at the Luther Manor campus, we are open for hospice, bereavement and volunteer visits. All visitors are screened for COVID-19 symptoms before entering. Masks are required. Please bring your own. If you do not have one, we'll provide one.
If you have questions about the process of visiting a patient in hospice care at Luther Manor, please call (414) 464-3880.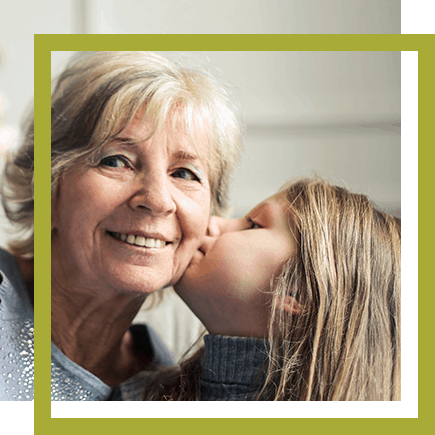 Grief Support
---
The grieving process is an important part of letting go. While it's different for everyone, you don't have to go through it alone. We provide one-on-one grief support by phone and video chat. It's available to anyone in our service area.
Please call us at (414) 847-3041 today to make an appointment.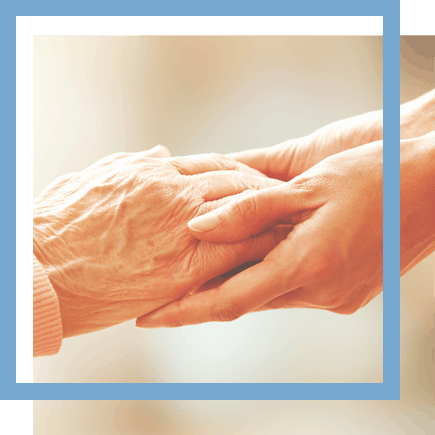 Health Services
---
Take care of yourself.
Try to laugh a little every day.
Eat a well-balanced diet.
Reduce caffeine.
Exercise. Yes, a walk counts.
Give yourself permission to cry.
Talk with someone every day.
Take a break every day even if it's only 10 minutes.
Learn relaxation techniques.
Get some sleep.
Most of all, let family and friends help.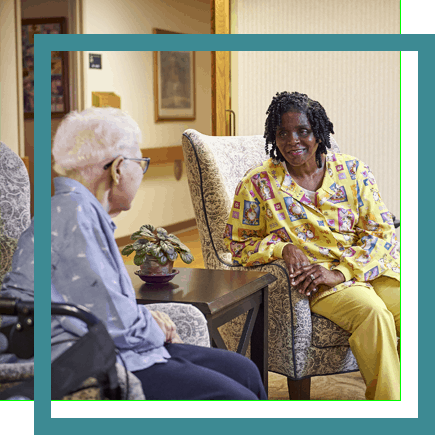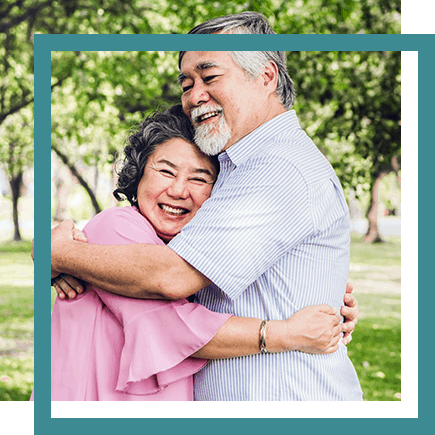 Answering Your Questions About Hospice
As you face the end of life's journey, we're here to provide comfort and support for your emotional, physical and spiritual well-being. We also know one of the most important things we can do for you and your family is answer your questions. We'll start right here, right now sharing some of the questions we hear most often.
Please let us know what other questions you have by calling us at (414) 847-3041 or sending us an email to [email protected].
What is hospice?
Hospice provides supportive care, comfort and compassion for those with a terminal illness. It's not a cure.
It's a type of care, not a place.
Hospice care can be provided in your home, assisted living residence, skilled nursing center, hospital or other residential location.
Hospice offers a range of services that ensure the patient and their family is in control at the end of life.
Hospice focuses on managing the person's pain and symptoms.
It provides spiritual and emotional support for both patients and their families.
Who is hospice for?
Someone with a serious illness or health condition
Who is expected to live six months or less
What types of illnesses is hospice used for?
Hospice provides end-of-life care for serious illnesses such as:
Cancer
Parkinson's and ALS
Heart, lung, liver and kidney diseases
HIV/AIDS
Multiple Sclerosis
Dementia
Stroke
Rare diseases and disorders
Who pays for it?
Most health insurance plans, including Medicare and Medicaid, cover the majority of hospice care costs. However, you don't need health insurance to receive care from Luther Manor Hospice. We serve anyone who needs us, even if you cannot pay.
What medications are covered in hospice?
All medications and supplies related to the person's terminal illness are covered in hospice.
Where can care be provided?
Anywhere you are — your home or a family member's home, nursing home, assisted living residence, other residential location or hospital.
What if I live at home but then need more care?
Choosing Luther Manor Hospice gives you access to our community's continuum of care, including assisted living at The Courtyards and nursing care at Luther Manor's HealthCare Center. If you're unable to stay in your home, we'll work with you to provide the most appropriate care for your situation.
What happens if I need help at night or on a weekend?
We have hospice nurses on call 24/7, 365 days a year. We'll make sure you have the direct phone number to reach our on-call nurse.
Caring Beyond Expectations
As part of our nonprofit mission to comfort and care for individuals and their families at the end of life, our services encompass a broad range of complimentary therapies, from acupuncture and aromatherapy to pet therapy and reiki massage and more. These respected therapies go far beyond the standard of care by truly caring for the whole person, and it's what sets us apart from other hospice organizations.
Explore Our Complimentary Care Therapies:

Acupuncture
An ancient Chinese practice, acupuncture is said to regulate the flow of energy, or Qi, to enhance overall well-being and manage pain and anxiety.

Aromatherapy
Aromatherapy uses essential oils to trigger pleasant feelings associated with our sense of smell, helping to balance natural mood-related chemical messengers in the brain and lift our spirit. We use 100% natural plant-based oils extracted from flowers, trees, shrubs and roots to comfort body, mind and spirit.

Art Therapy
An innovative and inspiring way to support patients emotionally, art therapy can often improve cognitive functioning.

Guided Imagery
A therapist guides an individual through focused relaxation techniques to reduce anxiety and enhance overall well-being.

Music Therapy
Research shows that, when we sing, our brain's neurotransmitters connect in new ways, releasing endorphins that help us feel better. When we sing with other people, this effect is amplified, creating an even more impactful and uplifting experience.

Pet Therapy
Bonding with animals, especially those you can cuddle with and pet, releases endorphins and enhances physical and mental well-being.

Reiki Massage
Based on a hands-on practice from Japan, reiki is said to use light touches to direct the energy to help reduce chronic pain and decrease other symptoms.
Become a Hospice Volunteer
Although our hospice team is made up of terrific, hardworking nurses and caregivers, grief counselors, and social workers, we know we can do so much more with the help of others. Our team includes a large group of volunteers who truly make a difference in the lives of others.
Volunteer FAQs
Why volunteer?
Helping someone at the end of life is one of the most impactful gifts you can give. From playing cards and listening to music together to creating photo albums and sharing favorite memories, the simplest acts of kindness can comfort and calm.
Volunteers often say they enjoy the pride and fulfillment of contributing and helping others and being an integral part of a larger team. Many enjoy helping people from different backgrounds because they gain a better understanding of different cultures and life perspectives. Others see the life enriching experience as a valuable career step in a growing field.
Above all, you're sure to find a greater appreciation for what's truly important. We invite you to share your time and talents as part of our hospice team.
What makes a good hospice volunteer?
It takes a very special person to be a hospice volunteer. The volunteer's role is to provide patients, caregivers and families with the most comfortable and compassionate end-of-life experience possible.
To do so, you need to have an abundance of compassion for individuals and families who are going through an incredibly difficult time as well as respect for their wishes and culture even if they are very different than yours. You need to be able to be still and simply listen. Most importantly, you should want to work with terminally ill patients and be at peace with the death and dying process.
A spirit of compassion and understanding towards those who are on the end-of-life journey.
Respect for all ways of life, cultural customs and religious views.
A keen understanding of personal limits.
The ability to listen and be comfortable in silence.
Volunteer Opportunities
With our robust volunteer program, there are many ways you can support, comfort and care for others. Some involve working directly with patients and families, while others are behind the scenes. You can run errands, bring your pet for a visit, keep a patient company, help organize a special occasion, and so much more.
One of the greatest gifts you can give is your time. If you're interested in becoming a hospice volunteer, please call our volunteer coordinator, Jennifer Oakes, at (414) 847-5227.
Companionship
Visit with patients and their families. Spend time reminiscing, playing cards, reading stories, taking walks, listening to music, and writing cards and letters. If you have a pet, bring it by for a visit. If you're bilingual, share your skills as an interpreter.
Complementary Therapies
At Luther Manor Hospice, we offer a variety of complementary care therapies, from acupuncture and reiki to guided imagery and art therapy and more. Check out our list of therapies above. If you have a special skill, please consider volunteering to share it with patients and their families.
A Helping Hand
Consider lending a hand with simple tasks such as driving a patient to religious services or the hair salon, making a quick meal, mailing a package or wrapping a birthday gift.
Legacy Projects
Help patients relive precious memories, preserve the past and leave a legacy by creating audio and video recordings, making scrapbooks and photo albums, transcribing family stories and writing poetry.
Veterans Helping Veterans
Luther Manor Hospice is a proud partner of the We Honor Veterans program. While our staff is specially trained to care for veterans' special needs at the end of life, veterans share a special bond that comes from shared experience. If you're a veteran, please consider joining our hospice team as a volunteer.
Bereavement Support
Under the supervision of the bereavement counselor, you can help grieving families by providing information and emotional support by phone and home visits and assisting with memorial services.
Administrative Support
If you'd like to put your office skills to work, consider volunteering behind the scenes assisting with administrative tasks such as answering phone calls, filing documents, scheduling appointments, and more.
Other Opportunities
Have another idea? Please let us know. We're always looking for ways to expand how we care and comfort patients and their families.
Hear What Families Are Saying
Slide 5
"My husband was a patient of Luther Manor Hospice from Jan. 7, 2021 to Jan. 10, 2021. During this short time of my contact with Luther Manor Hospice staff, I received invaluable help. Because of them I was at ease and felt as though a ton of bricks was lifted from my back. I knew without a doubt my husband would be given the best possible care. I knew someone would be watching out for his comfort and welfare."
Wife of a hospice patient
Slide 5
"My final thoughts are to stress to other families the benefits of signing on to hospice early. Hospice does not mean the end – it means the beginning of letting families breathe easy, relax and stop worrying. They will then be able to better help their loved one knowing they are receiving the care and attention they deserve."
Wife of a hospice patient
Slide 5
"Thank you so much –
We are so happy for you and the rest of the team. You're all amazing and make a huge difference every day to those in your care and their families."
Daughter of a hospice patient
Slide 5
"Thank you so much –
My family really, really appreciated that you could facilitate the last zoom call to dad. It was a great comfort to be able to tell him that we loved him one last time and to say 'goodbye.' It was so hard to be so far away. You made things easier for us all. We thank you from the bottom of our hearts."
Daughter of a hospice patient
Slide 5
"Bless you, bless you, bless you. I couldn't have gotten through it without your help and guidance. You have a gift and share it so well. I will never forget you."
Daughter of a hospice patient
Slide 5
"Thank you so much –
My family really, really appreciated that you could facilitate the last zoom call to dad. It was a great comfort to be able to tell him that we loved him one last time and to say "good-bye." It was so hard to be so far away. You made things easier for us all. We thank you from the bottom of our hearts."
Daughter of a hospice patient
Slide 5
"Dear Hospice Team,
You have our most heartfelt gratitude for all the loving care that you gave to Erna in her final days. We appreciated your amazing blend of compassion and professionalism. Our entire family felt supported and informed throughout a difficult time."
Family of a hospice patient
Slide 5
"We want to thank everyone for the compassionate care you provided her. The concern and care you showed her and us was a true blessing. Through a sad time, you brought us peace, and we are forever grateful for that."
Family of a hospice patient
Slide 5
"The words of thanks can't come close to express the gratitude my family feel to all of you. Your love and compassionate care for my father will never be forgotten."
Slide 5
"Thank you very much for the loving care you gave my father. Your patience and concern were evident as you visited with him and attended to his physical as well as his emotional needs. We felt a sense of relief and comfort knowing that you were there."
Family of a hospice patient
Slide 5
"I especially loved the event when you honored him as a Veteran. I know he did as well. He told stories I had not heard before. We are so grateful for your part in caring for him in his last days."
Family of a hospice patient