Wisconsin's Smartest Choice for Assisted Living
If you or a loved one needs help with everyday activities, our assisted living residences in Wauwatosa and Mequon offer an outstanding option. With a philosophy rooted in resident-centered care, our experienced nurses and caregivers provide just the right amount of support at the right time to enhance your independence and well-being.
Whether you choose The Courtyards in Wauwatosa or River Oaks in Mequon, you'll enjoy the privacy of a studio apartment or suite, along with convenient services such as flexible dining and scheduled transportation, plus social, recreational and life enrichment opportunities.
Your custom care plan is based on your needs and preferences and includes a tailored mix of personal services and support, from help with bathing and dressing to medication management and more. We work with you, your family and your doctors to develop the plan that works best. As a licensed assisted living community-based residential facility (CBRF), we meet stringent standards of care, which means you can be confident you've chosen wisely.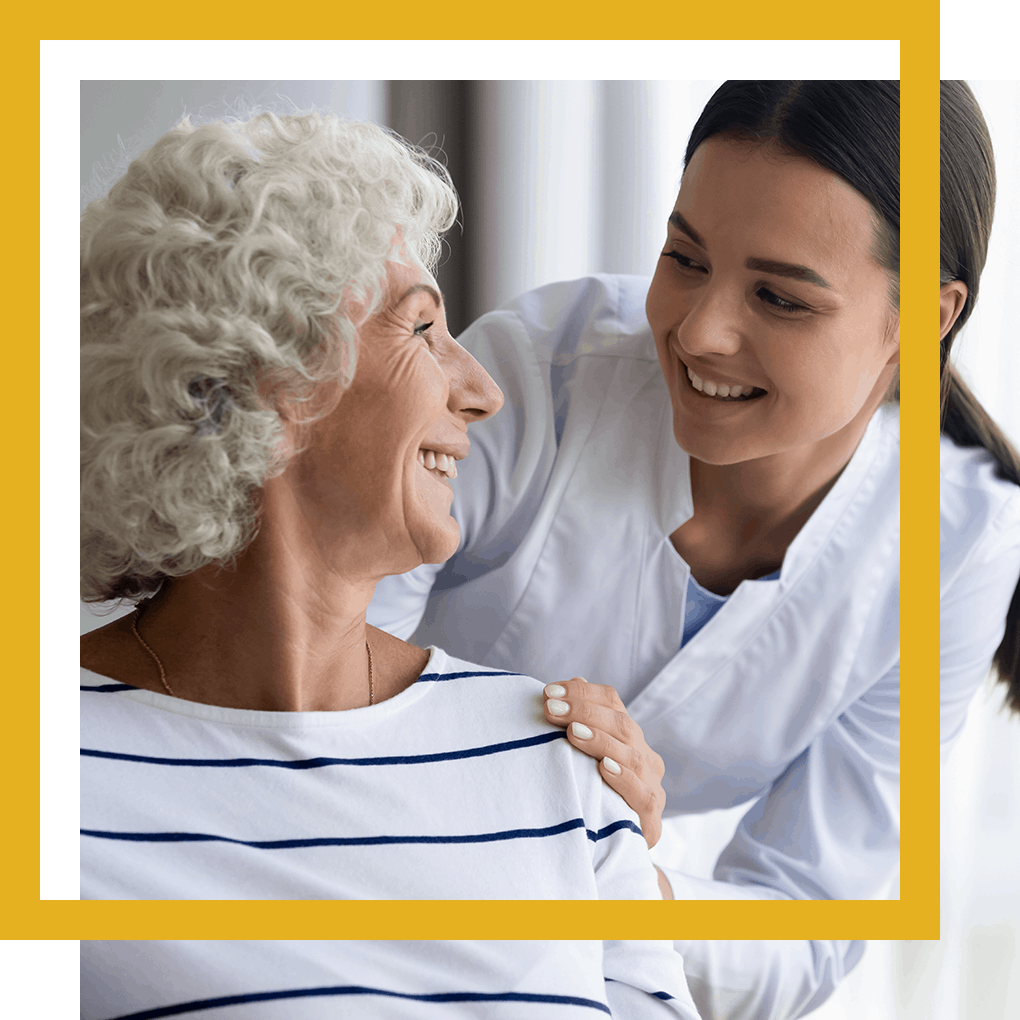 WHICH ONE IS RIGHT FOR YOU?
The Courtyards at Luther Manor
Assisted Living in Wauwatosa, WI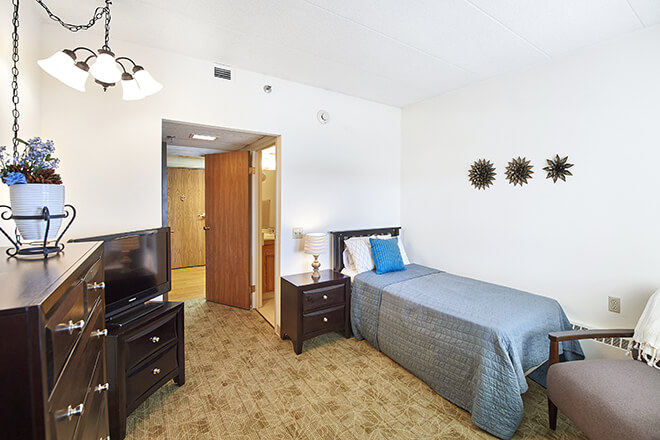 Located at Luther Manor, residents of The Courtyards are part of a larger community with access to all of its services and amenities.
Luther Manor at River Oaks
Assisted Living in Mequon, WI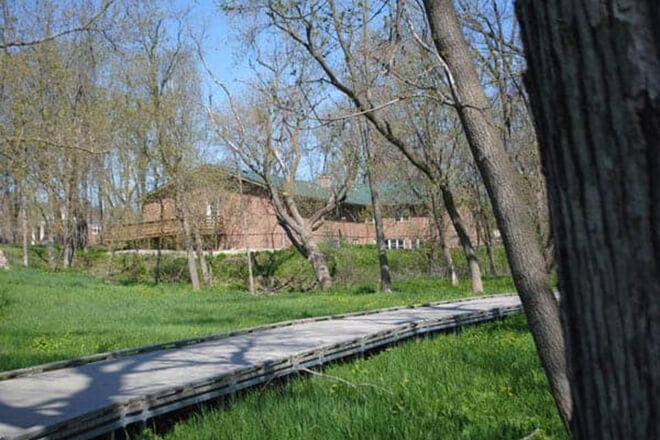 Set on the river and nestled among trees, this small, quaint community offers truly personalized care in a home-like atmosphere.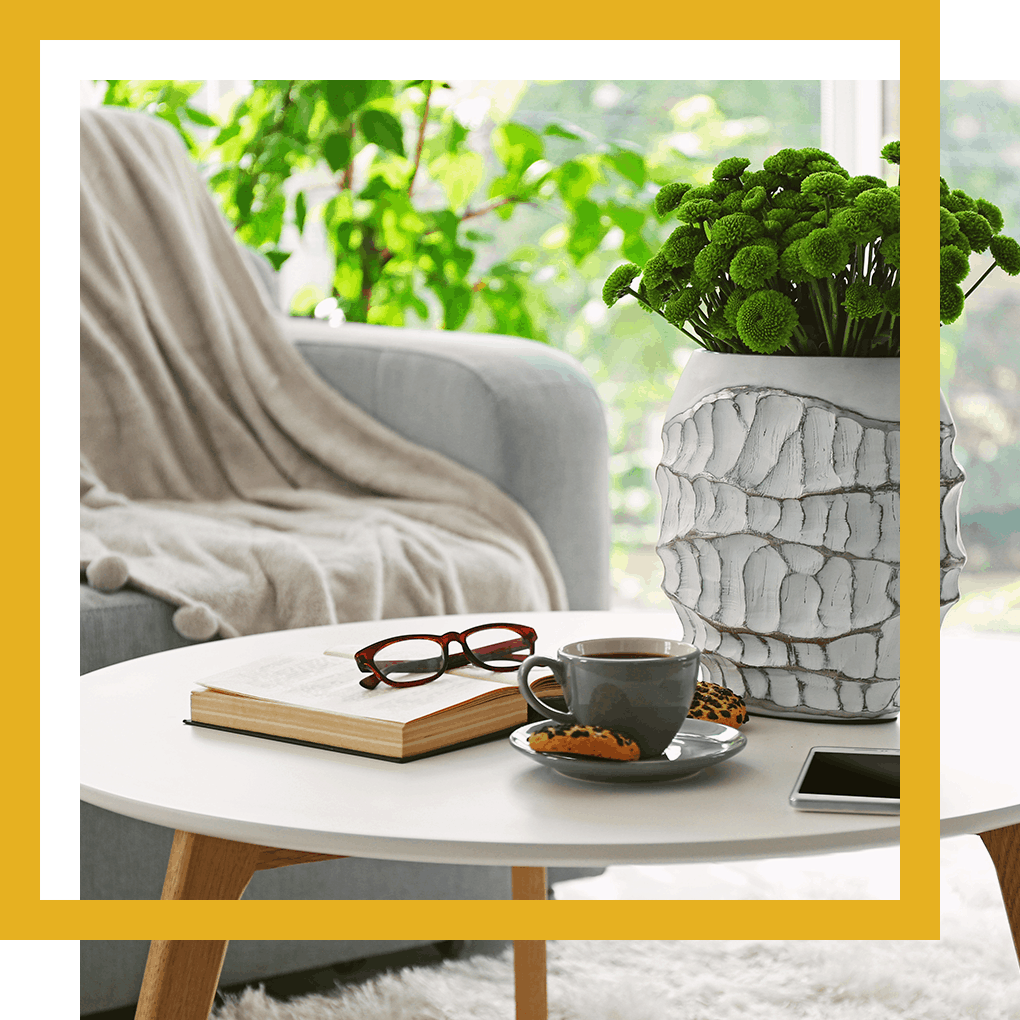 Affordable guest suites start at just $79 a night
At Luther Manor, we offer comfortable, high-quality guest suites in the heart of our community for far less than you would pay at a hotel. Our suites are open to friends, family and guests of Luther Manor residents, traveling medical staff, seniors visiting the local area, as well as those who are curious about what it would be like to live at Luther Manor.
Studio, one-bedroom, and two-bedroom guest suites available
Up to two full bathrooms in some suites
370 to 1,100 square feet
$79 to $129 a night, depending on size and style
Whether you're here for a night or two, a week, a month or longer, you're sure to enjoy a comfortable stay in our fully appointed guest suites.
Guest Suite Amenities
Kitchen or kitchenette with microwave, coffee maker, toaster, dishes, silverware, and drinkware
TV
Alarm clock
Towels
Shampoo and soap
Toilet paper
Paper towels
Lovely garden views
For more information and floor plans, call us at 414.323.6937 or send us an email at [email protected].
*Guest Suites not available at River Oaks*