Expert Senior Rehabilitation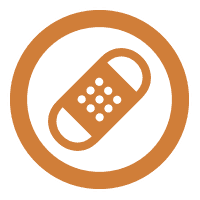 Your Bridge from Hospital to Home
Physical, occupational, respiratory, and speech therapy services are available at Luther Manor's Transitional Care Rehabilitation Center (TCRC). We accept admissions 24/7 and can help make arrangements with your doctor and hospital to make your admission and transition to our rehab program as easy as possible. Our goal with senior rehabilitation is to help make sure that your main priority is reaching a higher level of wellness. Luther Manor physicians, nurses, therapists, and social workers will work with you to:
Create an individual plan of care

Achieve your health goals

Provide education & support
Prepare you & your family for your return home

Oversee your care or arrange to have your personal physician do so
At Luther Manor, we know that no two senior rehabilitation patients are the same. That's why our senior restorative therapies work to understand the unique needs of every patient. Our person-centered philosophy helps ensure that you or your loved one doesn't get a one size fits all approach to care.
Luther Manor Rehabilitation Services?
Did you know that Luther Manor's rehabilitation services are open to everyone? Just because we offer senior rehabilitation doesn't mean we can't offer our expertise to patients of all ages. If you're in need of rehabilitation services to recover from an injury or surgery, be sure to contact Luther Manor for more information.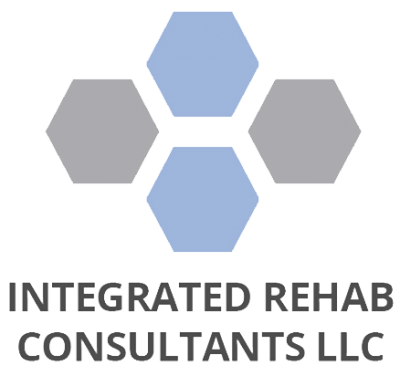 Our Rehab & Physiatrist Partners
Luther Manor has partnered with Symbria and with Inception Health, the digital health care entity of Froedtert & the Medical College of Wisconsin.
Symbria oversees the full spectrum of physical, occupational, speech, and respiratory therapy, as well as prehab, injury prevention, post-rehab wellness, and other programs to all patients and residents. For Froedert Hospital patients, Inception Health's digital technology enhances the health care experience with the ultimate goal of reducing further admissions to the hospital.
In 2018, Luther Manor proudly announced exciting new physiatrist services for all residents and patients, in partnership with Integrated Rehab Consultants (IRC). With the help of our partners, our goal is to continue to evolve our senior restorative therapies to better serve you or your loved one.
What Is a Physiatrist?
A physiatrist is a medical doctor who has completed training in the specialty of Physical Medicine & Rehabilitation. They are able to diagnose and treat pain as a result of an injury, illness or disabling condition.
What Value Will a Physiatrist Bring to Rehab Patients?
Previously, pain associated with a patient's physical therapy was diagnosed and treated by the patient's primary physician. Going forward, IRC will be able to provide the evaluation, diagnosis and treatment while remaining in constant communication with primary physicians. Their close relationship patients including initial evaluation, regular monitoring and follow-up will help reduce readmissions.
The relationship between Symbria (physical therapy provider), IRC (physiatrists) and primary doctors means increased communication, faster care, greater patient satisfaction and better outcomes for all Luther Manor rehab patient.
Private room & bathroom

Laundry service

WiFi access, cable & telephone
Dining room & in-room meal service

Unrestricted visiting hours

Pet visitation
Contact Luther Manor for Your Senior Rehabilitation Needs
Whether you or a loved one is in need of physical therapy for seniors or occupational therapy to develop the skills needed for daily life, our compassionate team is ready to help. Discover just how much of a difference a person-centered approach to senior restorative therapies can make by contacting our team today.
The rehab program at Luther Manor is head & shoulders over similar experiences I've had. My therapist really paid attention to how I was feeling & took caution as needed. When I got done with my first session, I felt like I could run a marathon!