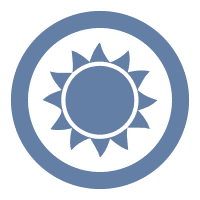 Our Adult Day Program offers unique learning opportunities, programs, and activities developed by leaders in the field of aging and memory wellness. Open Monday-Friday from 7:30 am-5 pm, the core program runs from 10 am-3 pm.
What Are Adult Day Programs?
Our adult day programs help older adults who are in need of companionship, assistance or guidance on the weekdays. While you are at work, we provide your loved one with engaging activities and support.
Senior day programs like those at Luther Manor give older adults the chance to socialize and build meaningful relationships while improving their overall wellness.
Why Choose the Luther Manor Adult Day Programs
The Adult Day Program at Luther Manor promotes health, independent living, social confidence and personal growth in older adults. We recognize and honor you as a unique individual and look to build a relationship by taking the time to get to know you personally. We know that care and support aren't just important for participants, but also for caregivers when it comes to adult day programs.
Our Adult Day Program involves both nationally recognized programs and individual free time. Example activities and programs are:
Discussion of current events

Ageless Grace exercises

Brain games

TimeSlips storytelling
Puzzles & word searches

Sketching & coloring

Crochet

Java Music peer support
Contact Luther Manor Today
Interested in learning more about our adult day program for you or a loved one? Learn how our senior day program can help you or your loved one stay at home longer while boosting their social wellness. Contact our friendly and knowledgeable staff today.
Luther Manor has had a huge impact on my husband & me. The Adult Day Program has allowed me to stop worrying about him because I know he is in good hands.