A Snapshot: Entrance Fee Versus Rental Models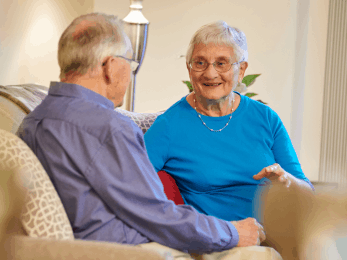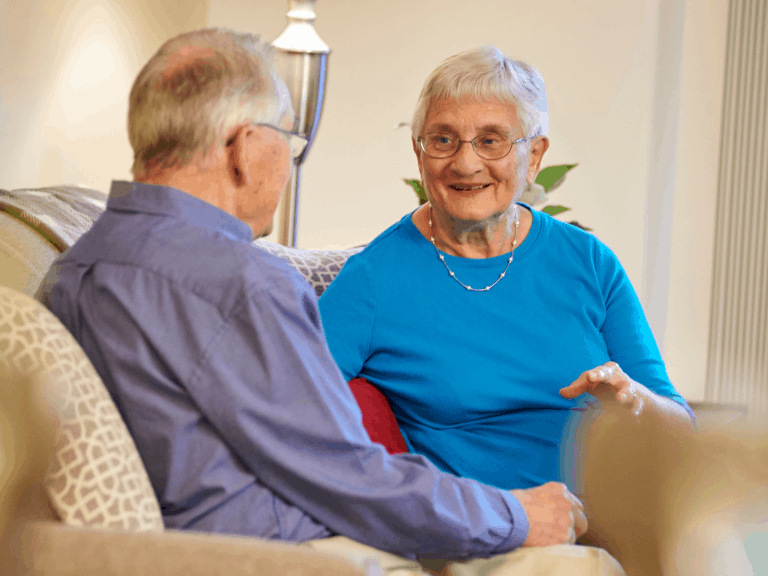 The monthly cost of senior living can vary drastically. These differences are not just from one community to another but also within a single community that offers more than one type of residential contract. Luther Manor is here to reassure you and provide you with information and valuable resources as you're making decisions about senior living housing options and moving to a senior living community.
Entrance fee contracts and rental contracts have different impacts on the cost of senior living. Our focus is on helping you find the right financial option for your situation. Therefore, we offer both types at Luther Manor. And what's more, Luther Manor is a Life Plan Community. Meaning, no matter what independent living option you choose—entrance fee or rental—you'll have a plan in place for your future and access to valuable health services whenever you might need them. Let's consider some differences in entrance fees and rental options.
An Entrance Fee Option
One such option for you to consider is an entrance fee. With this option, you pay an upfront fee at move-in that covers health service fees that you may incur later on. In short, an entrance fee option allows you to plan ahead for potential costs down the road.
Entrance Fee Contracts
The majority of Continuing Care Retirement Communities or life plan communities require an entrance fee. There are various types of entrance fee contracts offered among communities, which vary in cost due to the type of healthcare benefits and cost savings that are included.
A one-time entrance fee provides residents with:
Priority access to higher levels of care
Lower monthly fees (than residents under a rental contract)
Future care
The monthly fees for your independent living residence can vary based on four main criteria.
Size of the residence
Location on the property
Breadth of services you want
Amenities
Your senior living search will reveal that different communities offer different levels of health services within their entrance fee option. For instance, included within your entrance fee at Luther Manor is priority access to a full continuum of care—assisted living, 24-hour skilled nursing care and supportive services such as a variety of rehabilitative therapies. And you never have to relocate to a different community to secure a higher level of care. You receive the care you need in familiar surroundings administered by the caring Luther Manor professionals you see every day.
Luther Manor actually offers two entrance fee options as part of the Type C contract:
Non-refundable
90% refundable to the resident or the resident's estate
Both entrance fee options cover the upfront cost to ensure long-term healthcare when needed. Entrance fees range from $39,000 to $237,000, and monthly fees range from $1,234 to $3,724.
A Monthly Rental Model
Paying a month-to-month fee for your residence may allow for more flexibility. While rental contracts don't require an upfront entrance fee, oftentimes, monthly fees will most likely be higher than what you'd pay under an entrance fee contract. The rental option is popular these days, according to Brad Breeding in his article entitled The Great Debate.
At Luther Manor, monthly rental costs range from $3,774 to $4,574. The costs vary according to the same criteria mentioned above:
Size of the residence
Location on the property
Breadth of services you want
Amenities
Life Plan Community Living & Next Steps!
Life Plan Community living at Luther Manor is designed to foster financial stability and peace of mind for the future. You'll enjoy countless opportunities for life enrichment activities, programs, social outings and amenities that will give you more variety than you ever imagined for exploring your passions and interests—all within a community whose primary focus is making sure you're well-cared for.
Resources
When it comes to entrance fee or rental options for senior living, how do you choose? You're on the right track in doing your research.
MoneyGauge Cost Calculator
You might also gain insight from a helpful Luther Manor resource—our MoneyGauge Cost Calculator. This tool will help you clarify the costs and advantages of Life Plan living and the two different residential options featured above. The calculator is online, quick, easy to use and confidential. Get started now—and remember, Luther Manor is always available to help you!
Senior Living Checklist
Next, make sure you download our handy Senior Living Checklist to take with you as you visit senior living communities. This great resource will help you compare apples-to-apples at each site and give you hints on what to look for and what questions to ask.
Upcoming Events
We also invite you to visit Luther Manor or attend one of our upcoming events. We'd love to show you our newly renovated apartments and answer your specific questions about Life Plan Community living. To take a virtual tour or to schedule a private in-person tour, contact us. And don't forget to bring your checklist!