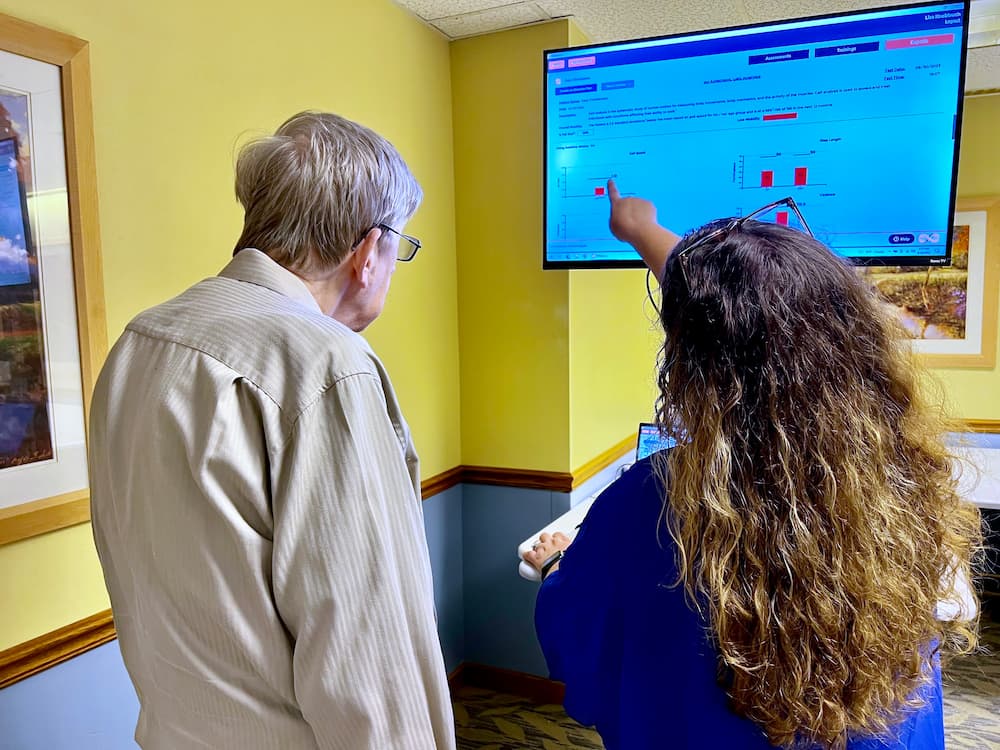 Senior rehabilitation and therapy are the dynamic duo for bouncing back and recovering from injuries, surgeries or health hiccups. Think of rehab for the elderly as the strategy to get you back in the game, while physical, occupational and other therapies are the methods used to address various aspects of your health and function.
Rehabilitation teams include physical therapists, occupational therapists, speech therapists, psychologists, nurses and doctors. Working together, they share progress updates and adjust personalized care plans as needed to help seniors on their road to recovery.
In this blog, we'll explore types of senior rehab and therapy used to help you regain your independence and feel your best again. We'll also highlight how Luther Manor's Transitional Care Rehabilitation Center and elderly rehab therapies bridge the gap from hospital to home for our residents.
Different Types of Senior Rehabilitation
Rehabilitation for seniors encompasses specialized programs to enhance quality of life and independence as we age, including:
Prehabilitation, or prehab, is a proactive approach that helps prepare individuals for surgery and medical procedures through exercise, balance training, education and dietary guidance to prevent injuries and improve recovery.
Orthopedic rehab assists seniors in recovering from fractures, joint replacements or sports injuries through exercises, manual therapy and education.
Cardiac rehab helps seniors recover from heart-related issues and reduce cardiovascular risks through exercises and education.
Pulmonary rehab targets older adults with lung disease, providing exercise, breathing techniques and education to manage symptoms and enhance lung function.
Neurological rehab focuses on improving motor skills, coordination and cognitive function for seniors with conditions like stroke or brain injury.
Definitions of Senior Rehab Therapies
Here are some common therapies used in senior rehabilitation that support older adults in getting back on their feet after an injury, surgery or health event.
Occupational Therapy: Enhances independence and improves daily living activities and tasks (dressing, cooking, personal hygiene) through fine motor skill exercises, coordination programs and adaptive techniques.
Physical Therapy: Enhances physical function, mobility and strength through exercises, manual therapy, and approaches to alleviate pain and improve movement.
Recreational Therapy: Uses activities such as art, music, yoga and meditation, to improve physical, emotional and cognitive health, and social functioning.
Respiratory Therapy: Helps manage respiratory and cardiopulmonary issues with treatments like medications, oxygen therapy and ventilation support.
Speech-Language Therapy: Uses exercises and techniques to help individuals with communication disorders, speech issues or swallowing difficulties.
Lymphedema Therapy: Specializes in treating swelling from surgery, radiation, injury or congenital factors.
Aquatic Therapy: Uses water-based exercises, buoyancy and support to help seniors with neurological conditions.
Transitional Care Rehabilitation Center at Luther Manor
At Luther Manor, residents have convenient access to onsite health services provided by experienced professionals. Our comprehensive rehabilitation therapies promote health and well-being and facilitate a speedy return to daily life through physical, occupational and speech therapies tailored to meet individual needs.
We also provide respiratory therapy, specialize in stroke and other neurological rehabilitation, and offer nursing care and treatments for spinal cord injuries. Our senior rehab center also offers lymphedema therapy and prehabilitation injury-prevention therapies.
Through Luther Manor's partnership with Integrated Rehab Consultants, our care team includes a physiatrist and a medical doctor specializing in diagnosing and treating people with injuries to their bones, muscles, ligaments or nervous system.
Additionally, we collaborate with Select Rehabilitation to offer rehab solutions and informative presentations on preserving memory, preventing falls, being safe at home and managing various medical conditions. Residents embrace these opportunities to learn about factors affecting their well-being and strategies for staying healthy and safe.
Luther Manor's senior rehab center provides in-patient services and amenities to ensure residents receive specialized care and exceptional support during their stay. We accept admissions 24/7 and offer private suites, convenient dining options, pet visitation hours, and visiting hours for family and friends.
Revolutionary Tech Transforms Fall Prevention for Luther Manor Residents
Falls are common among older adults, often causing serious injuries such as fractures and head trauma that can lead to a decline in physical health. The Centers for Disease Control and Prevention reports that 1 in 4 Americans age 65 and older falls annually, making it crucial for seniors and caregivers to prioritize fall prevention measures.
Luther Manor employs leading-edge technology in fall safety and prevention. VSTBalance is an automated fall-risk assessment tool that uses artificial intelligence (AI) and cameras to identify how well seniors can balance, walk and move. The tool creates reports to spot problems early as well as fun exercises to prevent falls and keep older adults moving better.
VSTBalance can help boost mobility by 85% for those living independently or with some assistance, making it a valuable asset for Luther Manor residents. "We print and provide the results, highlighting key findings and areas of concern to encourage discussion among residents, their families and physicians," said Lisa Knoblauch, rehabilitation center program manager.
She added, "While the risk of falling is universal, residents want to understand their personal fall risk percentage. They're actively engaged in options and opportunities to decrease their likelihood of falling while enhancing their safety and quality of life."
Visit our Health Services page to learn more about how Luther Manor can get you or your loved one on the road to recovery and feeling your best again so you can enjoy life to the fullest.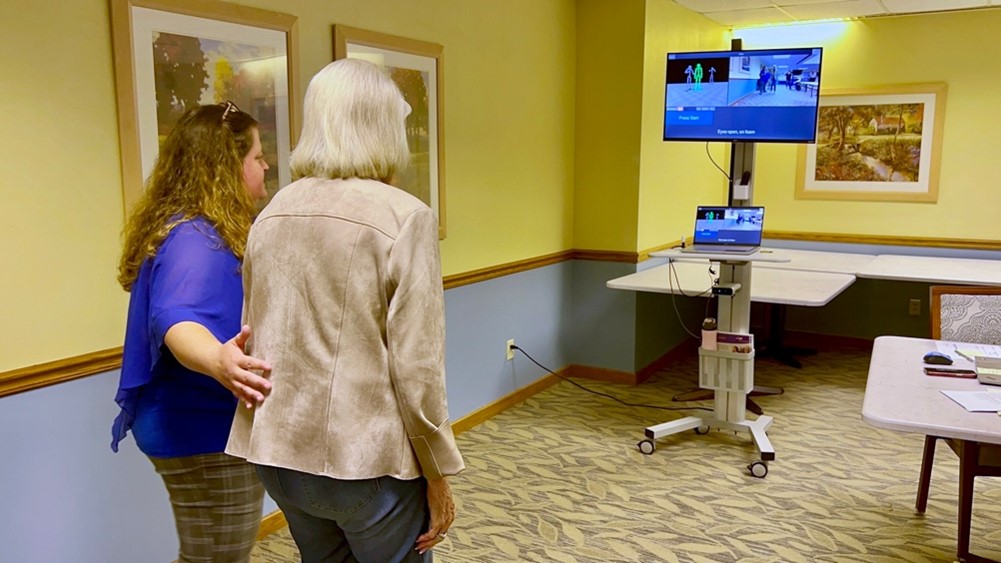 Featured Image: Dave Hahn / Luther Manor