The 9 Best Online Resources for Older Adults
There's such a large amount of information available on the web and so much of it isn't reliable – it's easy to get overwhelmed when you're looking for useful information! To help save you time, we've rounded up nine of the best online resources for older adults. Whether you're looking for elder caregiving advice and support, searching for senior care options, considering retirement finances, or looking to stay healthy as you age, check below for the best online resource for you:
Find Advice and Support for Elder Caregivers

This award-winning website is a wealth of relevant information for the 43.5 million adult family caregivers who care for someone 50+ years of age, written and curated by people who have experience caring for elderly family members and want to make caregiving easier for others. DailyCaring topics cover Alzheimer's and dementia, practical tips and activities for older adults, caregiver wellness, help with important care decisions, advice on planning for the future, and more!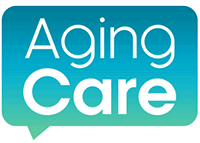 With helpful articles, ebooks, checklists, legal forms, and guides written by elder care experts, there's no lack of information for elder caregivers on AgingCare. Those who have specific questions – or simply need to talk to someone else who understands – are able to find answers and support from other caregivers with similar experiences in the forum.
Search for Senior Living and Long-Term Care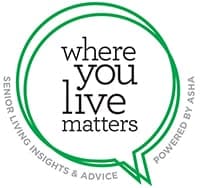 Powered by American Seniors Housing Association, Where You Live Matters aims to help seniors and their families navigate numerous housing options and lifestyle choices. The site aims to make the senior living decision-making process easier and more informed by providing multi-media content on life at a senior living community, comparing the available options, and more.

MyLifeSite was founded by a former financial advisor and a business advisor who saw the need for better guidance for families looking into retirement communities. To make the search for retirement living easier, this paid service provides side-by-side comparisons of Continuing Care Retirement Communities (also known as Life Plan Communities). The site also provides many free resources regarding contract types, entrance requirements, and benefits of Life Plan Communities, as well consumer survey results and a comprehensive blog.
Prepare Financially for Retirement and Beyond

Genworth has been helping people navigate caregiving options, grow their retirement income, and prepare for the challenging financial aspects of aging for over 145 years. At no charge or need to sign up, their site features unique resources like a Cost of Care Survey, a breakdown of Medicare and Medicaid, and ways real families have addressed the need for long-term care.

An investment management firm, Fidelity provides complimentary advice articles regarding living well into retirement, how Social Security works, and tips on paying for long-term care, among others. Their Viewpoints blog and newsletter are especially helpful for those interested in building and preserving their retirement income.
Stay Healthy and Informed as You Age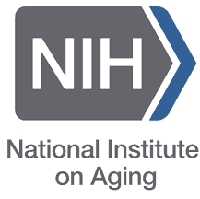 Part of the National Institutes of Health, the National Institue on Aging is the primary Federal agency conducting Alzheimer's research and support, as well as other scientific research in regards to the aging process and conditions associated with growing older. Their site sports a list of health topics from A to Z and many of their resources are also available in Spanish.
Part of the PBS system, Next Avenue is focused on issues that matter most for America's older population, especially those regarding health, money, work and purpose, caregiving, and technology. Besides their popular articles and editorials, they provide interactive opportunities on their site and social media in the form of user panels, surveys, polls, and comments.
More Help from Luther Manor
Explore Luther Manor's website for more resources to help inform, answer questions, and understand what life at a senior living community is like.