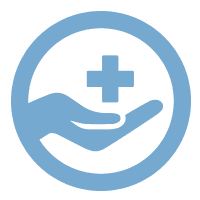 Whether you need assistance with routine activities or daily tasks, our senior care services offer a wide range of support in our assisted living Community Based Residential Facilities (CBRF). Our goal is to help you maintain the greatest possible level of physical health, independence, and emotional well-being. When it comes to assisted living, we believe that each resident should have the support they need to thrive.  
Luther Manor offers assisted living services in both of our communities:
Wauwatosa
If you're looking for assisted living communities in Wauwatosa, Luther Manor has the senior care services to support any lifestyle. Our Wauwatosa assisted living takes a flexible, individualized approach to assisted living. From the privacy of personal apartments to the enjoyment of socializing and sharing experiences with other seniors, assisted living offers a distinct blend of support, life enrichment, and senior care services. 
Trained staff are available to assist you with daily living activities while encouraging maximum mobility in a safe environment. Come see what sets Luther Manor apart from other assisted living communities in Wauwatosa today.  
Studios
170 Sq. Ft.
$139-186/day Base Price
Suites
340 Sq. Ft.
$201-248/day Base Price
Mequon
Luther Manor at River Oaks in Mequon welcomed its first 16 residents in the year 2000. Nestled in a quiet, wooded area overlooking the Milwaukee River, Luther Manor at River Oaks offers supportive, assisted living and 24-hour care services. Our community was built on the idea that expert senior car services could be used to help every resident live their best life.  
Unique to Luther Manor at River Oaks is the ability to form relationships with staff that aren't always possible in other assisted living communities in Mequon. With thirteen full and part-time employees, you have the peace of mind that comes with great care and the benefits of a cozy, home-like environment. Our assisted living team will take the time to get to know you or your loved one on a personal level. Within a short while, it feels like family!