Who Are The Friends of Luther Manor?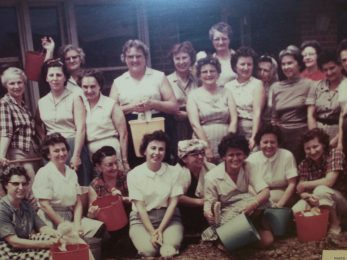 The Friends of Luther Manor began In 1961 on the eve of welcoming the first resident a group of volunteers, who called themselves the "Bucket Brigade" cleaned Luther Manor from floor to ceiling. Wanting to extend their efforts they pooled their money and became the Friends of Luther Manor. 
Over the years the Friends have been an important financial support to Luther Manor.
The needs of older adults are changing, and the Foundation at Luther Manor is rising to the challenge.
Over 30% of seniors will end up in poverty, and more than half will need long-term care.
The Luther Manor Foundation gives them a secure home and the dignity we all deserve at the end of life. 
---
Will You Become A Friend of Luther Manor?
With these rising challenges, the Friends of Luther Manor is launching a new membership level. This new level starts at $10 a month.
Monthly donors help provide stable cash flow and help you engage with this important cause.
By becoming a monthly donor you will receive regular communication, invitations to special events, and partner on a deeper level with this important work.
Monthly giving creates predictability for you the donor and Luther Manor. You can see more clearly the impact of your giving.  
Will you consider becoming a monthly donor? 
---
---
To learn more about becoming a Friend of Luther Manor, call 414.831.8950 or email [email protected].