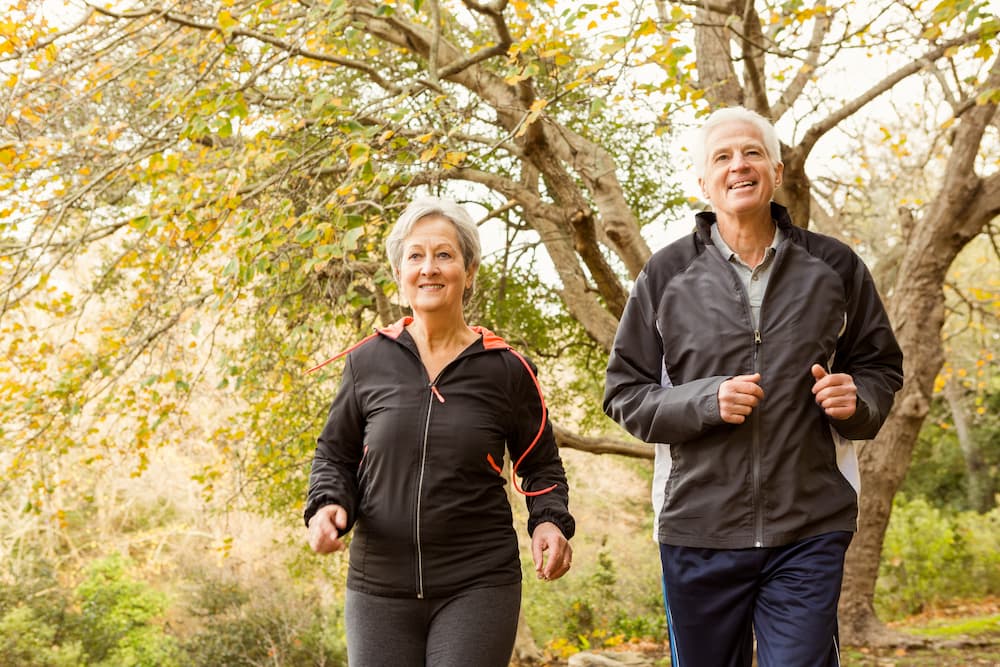 Independent living is a lifestyle choice that empowers seniors to maintain their autonomy, pursue their interests and live life to the fullest in a community tailored to their needs. 
Retirement is a major life milestone, and an independent living community is a great choice for many active seniors looking for a vibrant and active environment that fosters social connections, convenience and a sense of freedom. 
In this article, we'll explore the essence of independent living, its key features and why it has become an increasingly popular choice for seniors.
Understanding Independent Living
Independent living, often referred to as senior independent living, is simply a senior housing option designed for older adults who are generally healthy, active and capable of living independently. It is not a form of health care but rather a lifestyle choice.
Key features of independent living include:
1. Maintenance-Free Living
Independent living communities typically offer maintenance-free living. This means residents are relieved of the responsibilities of home maintenance, including yard work, house repairs and other chores. It allows seniors to focus on enjoying life without the hassles of homeownership.
2. Social and Recreational Activities
These communities provide a rich array of social and recreational activities to keep residents engaged and active. This might include fitness classes, arts and crafts, group outings and more. The goal is to create a vibrant and fulfilling lifestyle.
3. Community Dining
Independent living communities often offer dining options that rival even the best restaurants around, where residents can enjoy well-balanced meals in a communal setting. This eliminates the need for cooking and allows for social interactions during mealtime.
4. Transportation Services
Many independent living communities provide transportation services. This ensures residents have access to medical appointments, shopping and other necessities even if they no longer drive.
5. Safety and Security
While independent living is designed for those who are generally healthy and able to live on their own, safety and security are still priorities. Communities often have security measures in place, such as emergency response systems and secure entrances, to ensure residents' well-being.
6. Flexibility
One of the key advantages of independent living is its flexibility. Seniors can choose from various accommodation options, from apartments to cottages, based on their preferences and needs. This flexibility extends to the level of services residents want.
7. Access to Health Care
Although independent living doesn't provide health care services itself, many communities have partnerships with health care providers or are located in close proximity to health care facilities, so residents have access to medical care when needed.
Who is Independent Living For?
Independent living is an excellent choice for seniors looking to simplify their lives, enjoy a supportive community and engage in activities that enrich their lifestyle. It's not limited to any specific age group but is typically for those who are generally healthy and active. 
Examples of individuals who might consider independent living:
1. Retirees
Many retirees choose independent living as a way to enjoy their retirement without the responsibilities of maintaining a home. The ability to lock and leave is another great benefit for those who love to travel.
2. Active Seniors
Seniors who want to maintain an active and social lifestyle often find independent living communities appealing. They can participate in various activities and events without the burden of daily chores.
3. Couples or Individuals
Independent living can accommodate both couples and individuals. It offers a sense of community for those who wish to share their experiences with others, as well as privacy for those who prefer it.
4. Those Seeking Convenience
Seniors who value convenience and easy access to services such as dining, transportation and social activities may find independent living an ideal choice. Don't like to cook? You don't have to. No longer want to drive? No problem.
5. People Planning for the Future
Some individuals choose independent living as a proactive step to plan for their future needs. They appreciate the peace of mind knowing that as they age, they can transition to higher levels of care within the same community, so they'll never have to move again.
Choosing the Right Independent Living Community
When considering independent living, it's crucial to find the right community that aligns with the retirement lifestyle you're looking for. Here are some factors to consider:
1. Location
Choose a community that's conveniently located, perhaps near family and friends, medical facilities and places you like to visit.
2. Services and Amenities
Explore the services and amenities offered by the community. Do they align with your lifestyle and interests?
3. Cost and Contracts
Understand the costs associated with independent living, including monthly fees and any additional charges. Review the contract carefully to ensure it meets your needs.
4. Visit and Ask Questions
Visit the community in person, if possible, and ask questions. Speak with current residents to get a sense of the community's atmosphere.
Luther Manor Let's You Live the Lifestyle You Enjoy.
Independent living is a lifestyle choice that offers seniors the freedom to enjoy their retirement years to the fullest. It provides a supportive community, social engagement and convenience while eliminating the burdens of home maintenance. Whether you're an active retiree looking for a vibrant lifestyle or someone planning for the future, The Terrace at Luther Manor in Wauwatosa, Wisconsin can provide the enriching experience you desire. As you explore your options, remember that the right independent living community can enhance your quality of life and offer a sense of fulfillment in your senior years. To learn more, come experience our community by scheduling a visit.