Love Lights honors.
Love Lights remembers.
Love Lights celebrates.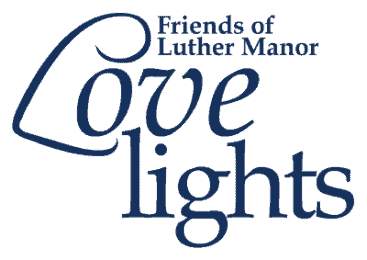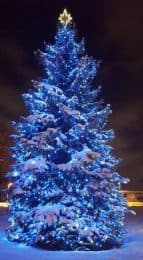 Each twinkling light on the tree representing a loved one in whose honor or memory a donation has been made. With hundreds of people participating each year, the Friends of Luther Manor Love Lights Tree is a spectacular symbol of the love in our hearts that shines brightly at Luther Manor throughout the Christmas season.
Love Lights culminates with a tree lighting ceremony and reception. Please join us!
---
Thursday, December 5, 2019, at 4:30 pm
Luther Manor's Welcome Center
---
If you have questions or would like to RSVP, please contact Luther Manor Foundation at [email protected] or 414.831.8952.
Love Lights donations support programs and services to benefit Luther Manor residents and participants throughout the Luther Manor community. To make a donation, fill out the form below.
You may purchase individual lights for as little as $5 each or an entire strand of lights for $100 each. To participate in the Friends of Luther Manor Love Lights program, please complete the form below.