We Honor Veterans
Our Partnership
It may surprise you to learn that 1 in 4 people who die in America are veterans. To help provide care and support that reflect the important contributions made by these men and women, Luther Manor's Hospice program has become a national partner of We Honor Veterans, a pioneering campaign developed by the National Hospice and Palliative Care Organization in collaboration with the Department of Veterans Affairs.
This partnership means Luther Manor is:
Educating our staff and volunteers to be sensitive to veteran-specific needs and experiences at end of life.
Educating veterans and their families about the benefits available to them.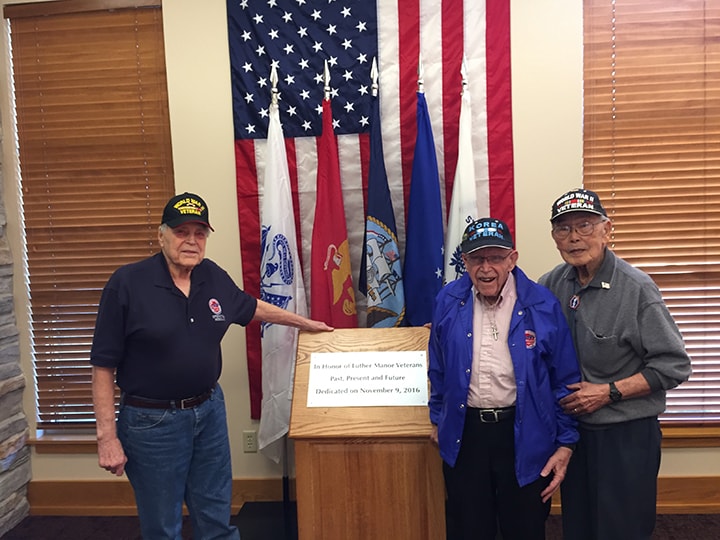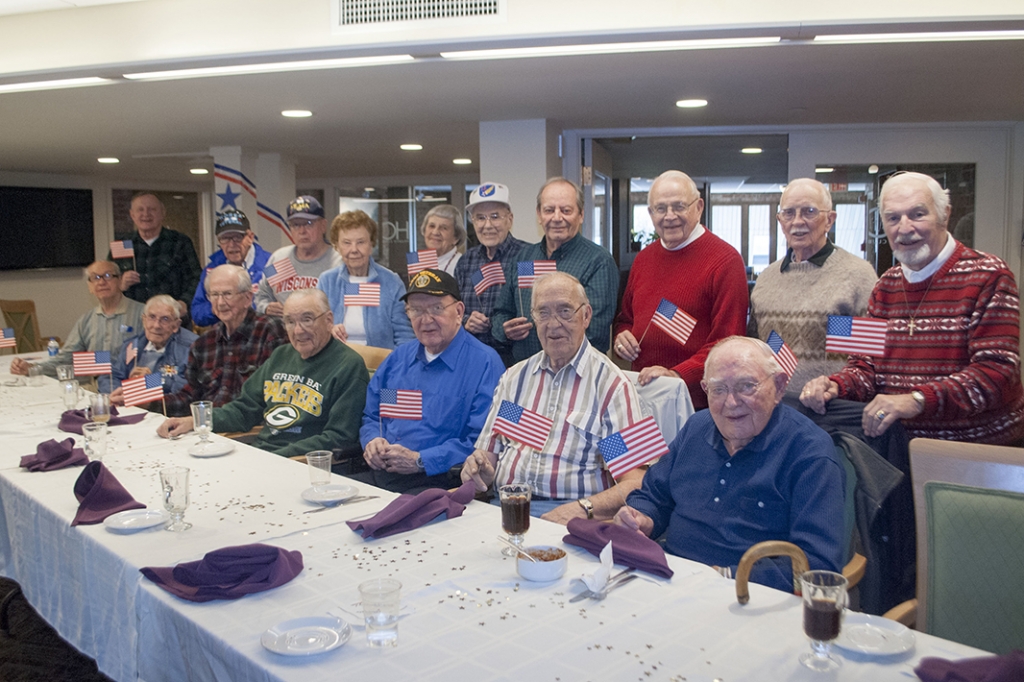 Our Veteran Residents
Luther Manor is home to many veterans. They are men and women who have served in World War 2, the Korean War, and in Vietnam. Most of them have been privileged to be on an Honor Flight and be honored as they should. They are treasures to our community.
Vets Club
Each month, our resident led Vets Club meets for a time of fellowship, sharing stories, and learning from special guests. All are welcome!