Strong Women
May we be them. May we know them. May we care for them.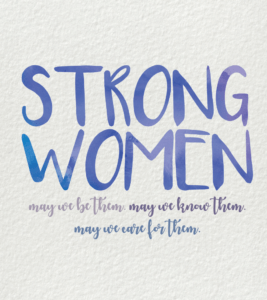 On March 8, the world celebrates strong women for International Women's Day. At Luther Manor, we celebrate them every day. From strong women we have learned a lot, including the lesson to share. Which is why we are excited – and proud – to share with you the stories of the strong women who we celebrate at Luther Manor each and every day.
Read Their Stories
Click on the + to the left of each woman's name to expand and contract their story.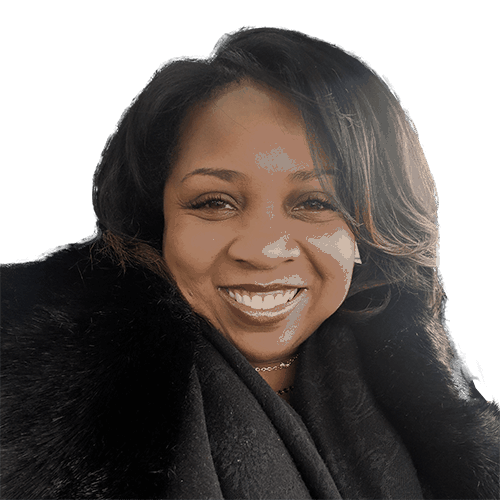 For most of her life, Erika Tole has been part of the Luther Manor community. From a high school position as a member of the dining staff to a leadership role as Chief Information Officer, she has grown while helping Luther Manor do the same.
Blessed with a close-knit family that includes many strong women, Erika remembers her paternal grandmother as among the strongest. While a teacher in Decatureville, Tennessee, she walked with her students from their one-room all-black school to the integrated school during desegregation. A statue stands in her honor.
Her grandmother was a fixture in Erika's life growing up in Milwaukee. Intending to follow in her footsteps and become a teacher, she was even more determined after one of her own questioned her ability to master the math needed for her chosen area. That drove Erika harder, wanting to prove herself against what others thought possible. She graduated from Mount Mary with a degree in Computer Science and an emphasis in mathematics, finding career opportunities at Luther Manor instead of a classroom. In 2017, inspired by her grandmother who earned a masters degree during the civil rights era, Erika graduated from Marquette University's Executive MBA program.
Erika's first professional position was in billing at Luther Manor. Working for a boss who believed in her, the opportunities continued to come. Eventually, she was promoted to Director of Information Technology. In January 2019, Erika was named Chief Information Officer, with a title and responsibility that recognizes and reflects her importance to Luther Manor and the complex business of senior care.
Even with a demanding career, Erika "remembers what matters" by putting family first. She learned from the strong women who raised her to be welcoming, to put differences and circumstances aside and to make time for those you love.
The strong woman that Erika keeps closest to her is her late mother, Dorothy M. Tole. She reflects on her incredible faith, and how she always put the needs of others first. Erika remembers how during a stay in the Intensive Care Unit, her mother heard a man coughing and coughing. She prayed for him, and his coughing subsided. Before she died, Erika's mother dreamed of starting a non-profit to help the homeless. She intended to call it N B A: Not Bread Alone, to reflect her love of cooking and her unshakable faith.
Without just one word to describe her, Erika shares instead a bible verse to describe what it is to live a life founded and surrounded by strong women. Psalm 16:6: The lines have fallen to me in pleasant places; yea, I have a goodly heritage.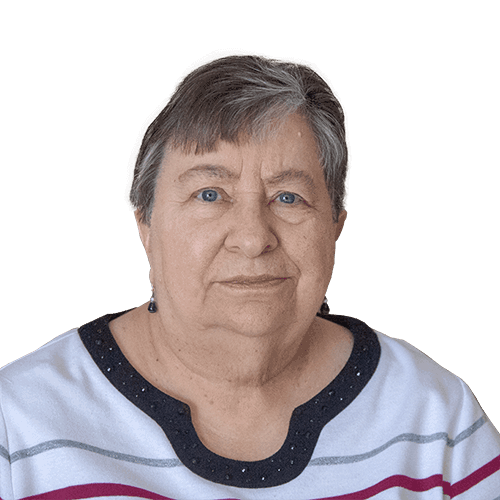 After 15 years teaching English at junior high schools in the Milwaukee Public School District, Rosemary Link received the phone call for which she had been waiting: to join the faculty of Rufus King High School as it was establishing itself as a school for college-bound students with International Baccalaureate standards.
"Those were wonderful, challenging years," Rosemary recalls. Students, who wanted to be challenged intellectually, pushed Rosemary to challenge them, including a request from one student for the class to read Herman Melville's Moby Dick over Christmas break instead of the assigned and much shorter Billy Budd that she had assigned to lighten their load over the holidays. With responsibility for teaching college-level Latin, sophomore honors and International Baccalaureate English, she grew to be a teacher still remembered by students today.
Rosemary had come a long way from her days as a student in a one-room school in Waukesha, Wisconsin. After graduating from West Division High School, she paid her way through college at Mount Mary with scholarships, campus jobs, and summers working at Schuster's Department Store. Along the way, she learned to be independent.
Rosemary's childhood was centered around family, which was especially important to her father, who came of age working away from his family on farms in northern Minnesota. As an adult, her commitment to family continued, buying a house and living with a sister, and caring for her mother who lived with them until she decided it was time to move to a nursing home.
As her sister entered the final weeks of a battle with lung cancer, Rosemary was preparing to host her Mom and sister for a Sunday meal at her home, a weekly tradition. While waiting for her mother to arrive, she said aloud that she wished she could go to church. Even as she heard herself say the words, she wondered from where they came. She now knows. "I was empty," she said. So she prayed and found strength in God and a friend and fellow teacher named Theresa, who helped her through.
Shortly after, she lost her sister, mother, and dog within three weeks. Rosemary describes that period of time as stunning, but easier to bear because of Theresa. When Rosemary asked how she could repay her, Theresa said, "Pass it back to her." So Rosemary did, eventually serving as her caregiver and executor.
Self-described as "stubborn," Rosemary has found friendships at Luther Manor that she didn't anticipate. On her best days and hardest, she looks to her friend and neighbor, Donna. "She is a rock," says Rosemary. A perfect fit for a strong woman like Rosemary.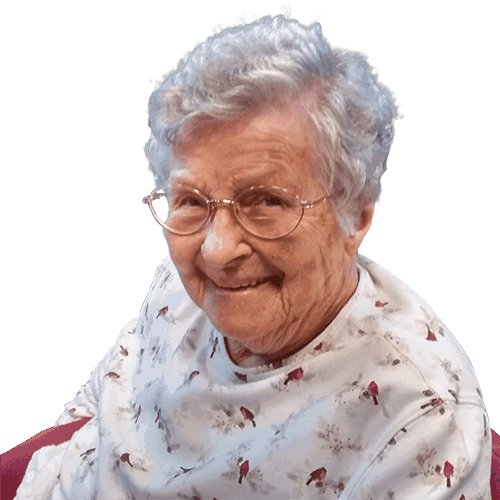 At 100 years old, Ruth Yankus is one of the most active residents at Luther Manor. Everyone seems to know her, and they all want to spend time with her. It might be because of the ever-present smile that she wears. It is a smile unchanged from the one in the photos that are the images of the stories she tells.
Ruth is a daughter, a sister and a mother. She is a grandmother, a great grandmother, and a notable citizen as proclaimed by the City of Brookfield on her 100th birthday. She is also of Danish heritage…a great Dane.
Her early memories include losing her father in a car accident when she was very young, and of the kind man who became her stepfather. He encouraged her mother to rest at the end of the day. "You should sit down now," he would say. "You've done enough."
Ruth remembers her mother as a strong woman, capable and persistent as a young widow raising four children. Today, Ruth sees a similar strength in her daughter, Ruth Ann, who she wants by her side in good times and bad.
Her favorite memories include those with her late husband, Edward. Shortly after meeting him on a weekend home from her job at Kearny and Trecker in West Allis, they married in her mother's living room. Together, they raised their son and daughter, enjoyed friends, traveled and spent summer vacations on Wisconsin lakes.
Since his passing many years ago, she has given to others as a volunteer and friend, keeping up with regular phone calls to check on people. As Ruth prepares to turn 101 later this month, neighbors and staff continually peek into her room anchoring a busy hallway at Luther Manor. They want to know if she is coming to the next activity or the next meal. And they hope that she is. Ruth's door is always open, and she is easy to find because her room has an accent wall painted blue, a color she asked for because it looks like the sky.
When asked how she finds strength in hardship, Ruth answers that you just get through. A strong faith helps, too. "I'm a tough Dane," she says proudly. And a kind one. When asked to say something in Danish she responds, "Jeg elsker dig." I love you.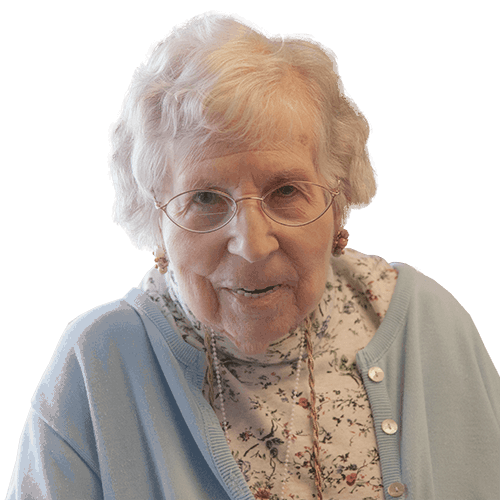 Strength, like good things, can come in small packages. And sometimes, as with Rhea Kagler, who stands in a frame that doesn't reach even five feet, it overflows.
Rhea warms the room. With record-low temperatures outside, she affirms that her favorite season is winter. Skating and sledding are among her treasured memories as a girl growing up in Carbondale, Pennsylvania. She also remembers the difficult times and the death of her father when she was just eight years old. Lessons on strength came suddenly then as Rhea sought to be a help to her mother, who she describes as a strong woman.
Years later, as her mother aged, it was Rhea who was strong. After moving to Wisconsin following retirement from the Pennsylvania Gas & Water company, her mother and grandmother continued to live with her, and Rhea cared for them both. "That is just what we did," Rhea says.
She remembers those times as difficult, and how she got through them with prayer. "I have a strong faith in God," Rhea says. "He knows what is best for me." With determination, Rhea carried on, continuing to embody the selflessness for which she is known.
Shari Garza, Courtyards Life Enrichment Coordinator, sees Rhea putting others first each and every day. If someone needs help, Rhea asks for their needs to be met before her own and when asked to select music, she asks for music she knows others will enjoy. When Rhea lost her close friend, Nori, last year, Shari asked her how she was feeling. Rhea answered that it was more important for her to be with God.
For 93 years, putting others first has been a way of life for Rhea. Today, she continues to do so while playing, creating and sharing in the backdrop of life at the Courtyards at Luther Manor, strong for the community blessed to experience her humbleness and grace each day.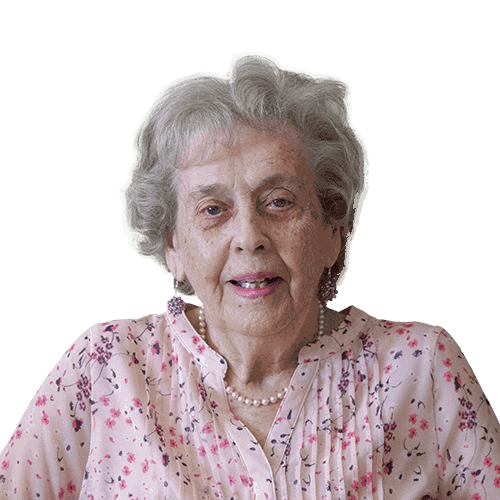 A sailing accident on Lake Champlain led Inga Harwick on a three-month-long vacation in Europe with her three children. Her husband, Warren, wanted to get her off of the water and felt an overseas road trip in a blue Volkswagen Beetle was the answer. Inga recalls leaving Montreal for Amsterdam, where she picked up the Bug with a luggage rack on the roof, putting on 3,000 miles before they were done.
Self-described as curious, Inga remembers that trip and so many others. "We traveled the world hand-in-hand," she says of her 70-year marriage to Warren. A world map in her apartment has hundreds of pins set by Warren to mark the places they visited together.
They met when she was a freshman at Drexel University in Philadelphia, and married upon his naval commissioning. She remembers taking the train with her bridesmaids to Annapolis for their wedding at the Naval Academy. Inga studied textile merchandising, so it's not surprising that the dress she wore was beautiful, accepted years later to Mount Mary's Historic Costume Collection.
Warren traveled for his position with General Electric, including to Germany. Because he didn't speak the language, Inga, who emigrated from Germany as a child, accompanied him to translate. They left G.E. in 1965 and moved to Milwaukee when Rex Chainbelt offered Warrant a position to lead its new Research and Development Center. In retirement, they continued traveling before a stroke required full-time skilled nursing for Warren.
To be near him, Inga sold their condo and moved to an apartment at Luther Manor. Living under the same roof assured them the togetherness that defined their marriage. With no miles between them, she visited him regularly, often many times per day. Staff remembers her dedication to him, and her encouragement of him to participate in the Penelope Project, a campus-wide play of Homer's "The Odyssey." To staff, they were heartwarming, and Inga was inspiring. Eight years after his stroke, Warren passed away.
Today, Inga continues to put others first. With neighbors, she knits hats for babies at Children's Hospital of Wisconsin and sews gifts for the Christmas Bazaar.
Inga is passing on her generous spirit to the strong women in her life, including her granddaughter, Lindsey. To honor her grandmother and remember her grandfather, Lindsey and her husband Trey made a gift to adorn the altar in Luther Manor's Faith & Education Center with fresh flowers every Sunday. After church, they are distributed to Health Care Center residents, per Inga's request. That tradition of giving, and putting others first, continues from one strong woman to another.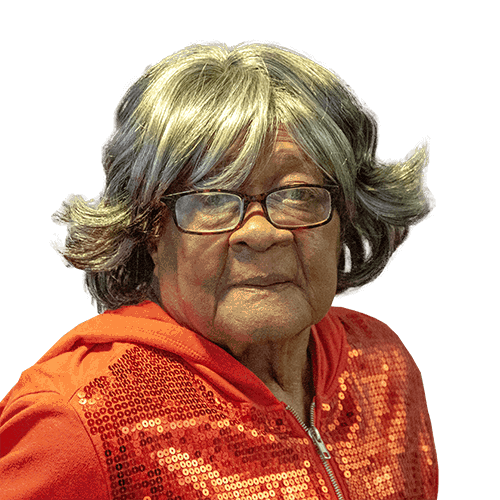 When Flora Coleman was growing up as a girl in Mississippi, she attended school just one month out of the year – in December. From January through November, she worked on her family's farm where they grew potatoes, peanuts, cotton and corn. Always hard working, she was driven by helping her family…and by the rate of cotton – $3 for 100 bags.
Her stepmother, Willy, whom she refers to as her Mom, was an example to her of a strong woman. When Flora was newly married and living in New Jersey, she shared her appreciation to Willy in a note. "Thank you for raising me up," she wrote.
Since then, Flora has been a blessing to others. "I've helped a lot of peoples," she recalls. The memories she shares of her 85 years are full of stories in which she put others first. When she was sixteen, she stayed at the hospital for months with a brother who was badly burned in a fire. Sitting by his bed, she knew she needed to earn money while seeing him through, so she obtained a housekeeping job at the hospital.
Years later, when a fire took the life of one of her daughters, rescuers arrived at her home to tell her the news. Fearing an even worse tragedy, they told Flora they were not able to find her grandchild. The child was thankfully napping at Flora's and stayed with her until she was 12 years old.
Flora continues to enjoy helping people. Her son, having recently sent her money for her birthday, called her to reiterate that she should use it to treat herself. But Flora is driven otherwise. "What can I do to help this person," she often asks herself. "Why hold something from someone who can use it?"
In conversation, Flora notes that her favorite member of the Peanuts gang is Franklin. Comic strip creator, Charles Schulz, described Franklin as thoughtful – much like the strong woman to whose face he brings a smile.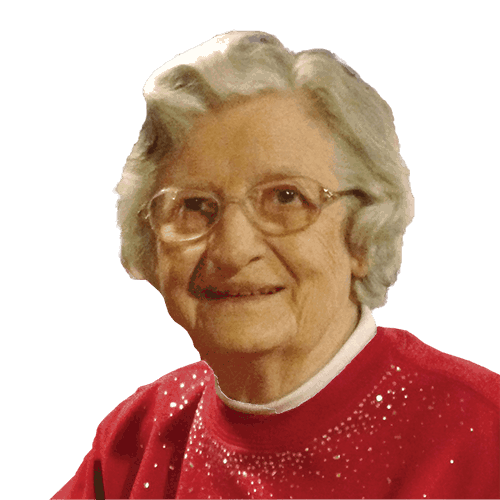 Conversations with Sister Rose are about three things: family, faith and hard work. Growing up on a farm in Kansas, she attended a church with a mission-minded background that she embraced and maintained throughout her life.
She remembers her mother, a strong German woman with a managing nature, caring well for Rose and her five siblings. "Everybody had something to do," Sister Rose recalls. "We worked together. We learned." She completed eighth grade and engaged in domestic work before continuing her education and beginning deaconess training in 1951. Five years later, Sister Rose earned her Bachelor of Science degree with a major in occupational therapy from Milwaukee Downer College, serving in leadership roles in her field before being elected Directing Sister of the Lutheran Deaconess Motherhouse in Milwaukee in 1971.
Leading the deaconesses during a period in time that saw fewer young women answering the call to a full-time commitment, Sister Rose knew decisions needed to be made for the lifelong care and housing of the sisters. Together with Lutheran Hospital, the Deaconesses and Luther Manor, an agreement was reached to move the Sisters from their home located on the Lutheran Hospital campus to Luther Manor, keeping them together.
She moved with them, taking an apartment as a young and active woman. Today, at 99, Sister Rose lives independently in the apartment she's called home for 40 years…the sole surviving deaconess of the American Lutheran Church.
In retirement, Sister Rose's contributions to Luther Manor have been many, but perhaps the most impactful has been her founding of the Den of Antiquity. Since opening its doors in 1985, the resale shop has contributed more than $500,000 to Luther Manor Foundation. Much like the woman who inspired it, the Den is mission-minded and going strong, supported by a community of volunteers joined together by hard work and sustained by faith.
She has enjoyed antiques, world travel and together with a dear friend, Jean, made paraments for several churches and organizations in the Milwaukee area. The last one they completed together features the four seasons and is hanging in Luther Manor's Welcome Center. "She was the artist," Sister Rose remembers. "I was the seamstress."
Sister Rose reflects on a life blessed with years and experiences, but not one without hardship, including the death of her sister while a Japanese prisoner in New Guinea during World War II. Her photo holds a prominent place in Sister Rose's apartment. Growing up, they were roommates, and one senses that the loss is still felt. When asked from where she draws her strength, the answer comes quickly: "Faith in the Lord."
Sister Rose – who she is and all that she has done – is captured in her consecration verse. From Ephesians 3:20-21: "Now to him who is able to do immeasurably more than we all ask or imagine, according to his power that is at work within us, to him be glory in the church and in Christ Jesus throughout all generations, for ever and ever! Amen."
Luther Manor's strong women series doesn't need to end here. Please share with us about the strong women in your life! Email [email protected].
Honor & Remember Strong Women in Your Life
In 2017, Luther Manor provided more than $5 million in unreimbursed charitable care. When we welcome a resident into our community, we make a commitment to care for them for the rest of their life. Please help us remain steadfast in this commitment with a gift to Luther Manor Foundation in honor or memory of a strong woman in your life.
Donate