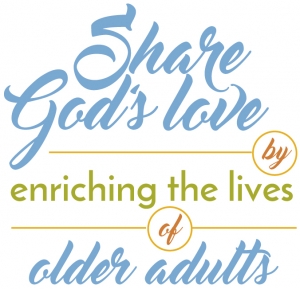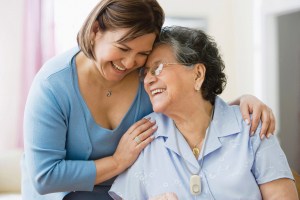 A mission statement is meant to declare what an organization hopes to accomplish.
Luther Manor, a non-profit, faith-based community's mission statement is as follows: "Share God's love by enriching the lives of older adults." 
We believe that we can love because God first loved us. Because we have been loved by Him, we are able to share the love that we've been shown to others.
We share God's love by enriching lives. We believe that God intends for His children to have life to the full, regardless of circumstances or age. It is our desire to provide an environment and care that improves the lives of the older adults who call Luther Manor home.
A vision statement is meant to declare what an organization hopes to pursue – where they want to be.
Luther Manor's vision statement is: "Leading the way in abundant living for all who trust us to care." 
God, the author of life, promises abundance to those who love Him. It's the kind of life so full that blessings overflow into the lives of others. This kind of living is at the heart of Luther Manor's community and care.
It's not just for our residents, however. It is for all who trust us to care. Yes, residents, but also their families. Abundant life is also for our staff, volunteers, donors, board members and all whose heart is connected to Luther Manor's mission.
Lastly, we're intent on leading the way. Luther Manor is determined to chart new territory, explore exciting possibilities, and be on the leading edge of the senior living industry – to make greater independence possible and provide exceptional care in new ways to those who trust us to do so.